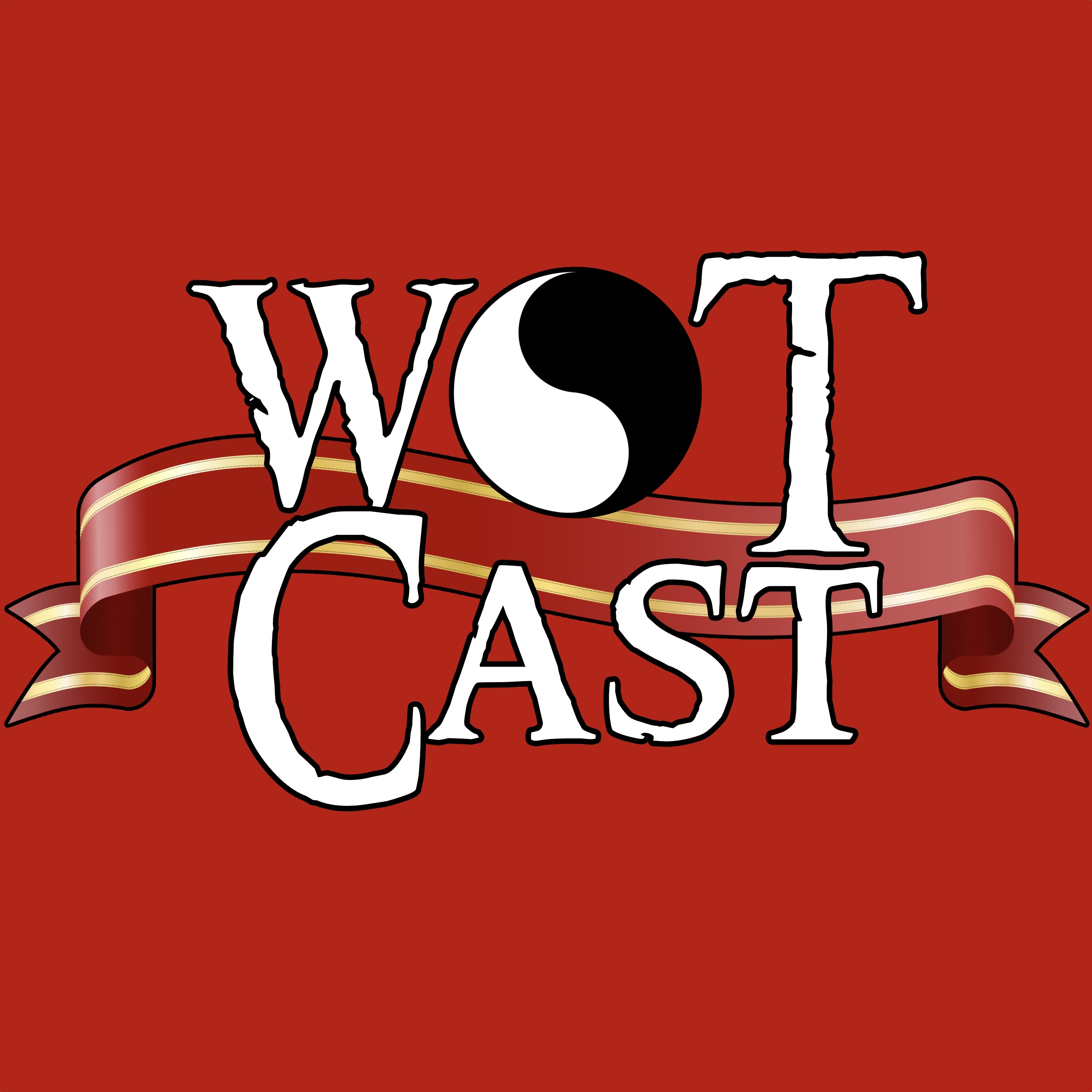 Join four friends in reading through the epic Wheel of Time fantasy novels by Robert Jordan and watching Amazon's new Wheel of Time TV series. Every week, listen along as WOTCast hosts Caleb Wimble, Dan Kutinsky, Keeley Frank, and Nick Wicks examine these sprawling stories, characters, themes, and their social relevance today.
Episodes
Monday Jun 12, 2023
Monday Jun 12, 2023
Aaaaaand we're back! With season 2 of The Wheel of Time TV show finally on the horizon, we dive into the fan-favorite book of the series, The Shadow Rising. In these action-packed opening chapters, cards attacks, mirrors bite, and the Whitecloaks bear down on a defenseless Two Rivers.
Rand has taken the legendary sword Callandor and conquered the Stone of Tear. But will the weight of responsibility collapse upon him, as nobles scheme and the Forsaken attack his friends relentlessly?
NEXT TIME: Chapters 11-20 of The Shadow Rising
---
Hosted and produced by Caleb Wimble (@calebwimble), featuring Keeley Frank (@keeley_reads) and Nick Wicks
Support the show and access special bonus content at: patreon.com/wotcast

Send questions, comments, and corrections to: contact@wotcast.net
Website: wotcast.net | Twitter: @WOTCastPodcast | Facebook: @WOTCastPodcast