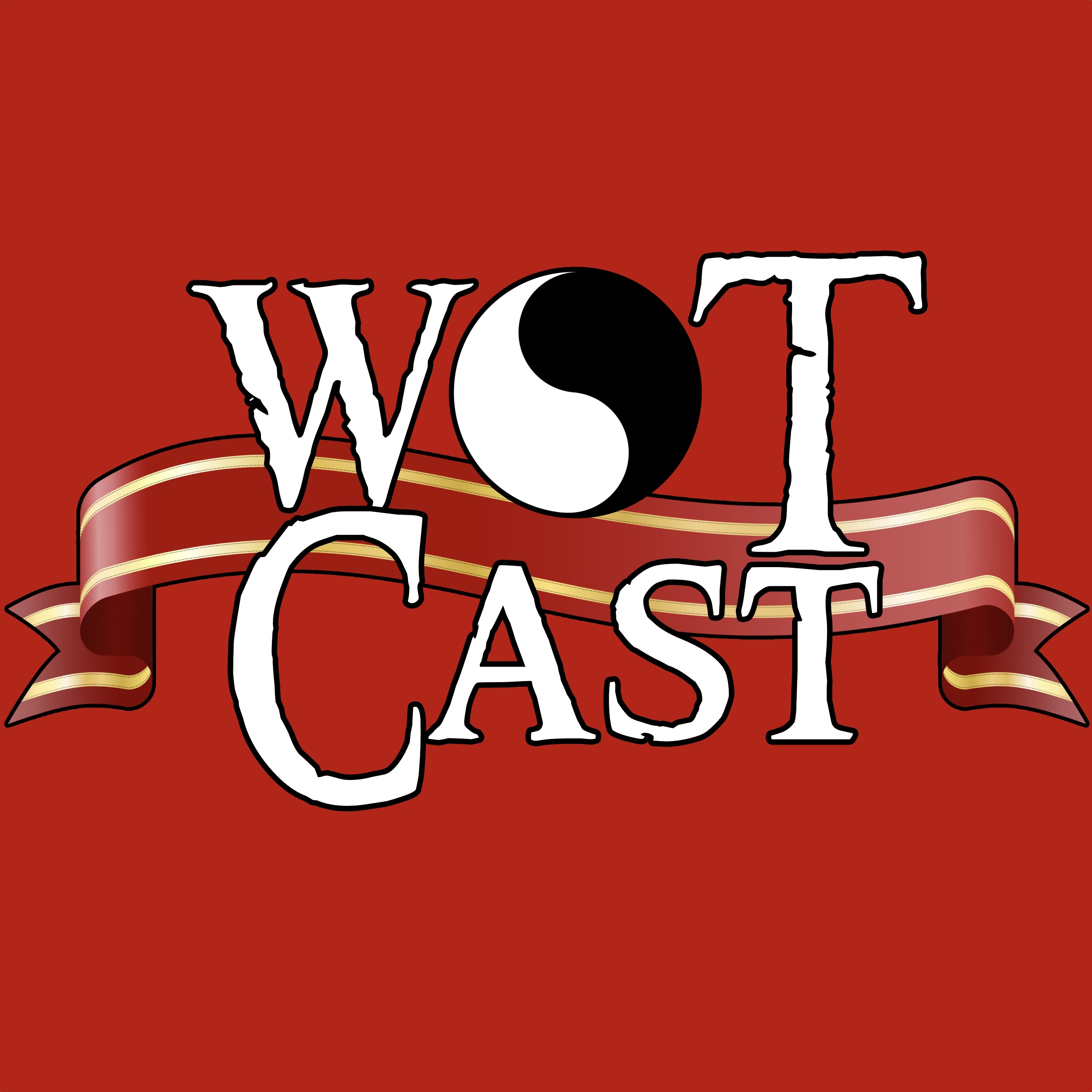 Join four friends in reading through the epic Wheel of Time fantasy novels by Robert Jordan and watching Amazon's new Wheel of Time TV series. Every week, listen along as WOTCast hosts Caleb Wimble, Dan Kutinsky, Keeley Frank, and Nick Wicks examine these sprawling stories, characters, themes, and their social relevance today.
Episodes
Monday Feb 14, 2022
Monday Feb 14, 2022
We are BACK after a holiday hiatus! And we're fresh and excited to dig into book 2 of The Wheel of Time, The Great Hunt. And boy is a lot happening fast this time compared with the series' first novel.
Dark times have come to the fortress city of Fal Dara: the legendary Horn of Valere has been stolen, and our party has split in half on the dangerous road to retrieve it. Rand's secret is out to more people—most notable among them the Amyrlin Seat herself. We learn a great deal more about Aes Sedai politics and the rifts growing among the Ajahs. And we discover that there are far worse things waiting in the wings than shadowspawn and darkfriends.
NEXT TIME: Chapters 11-15 of The Great Hunt
---
Hosted and produced by Caleb Wimble (@calebwimble)
Featuring Dan Kutinsky (@panzydan) and Keeley Frank (@keeley_reads)
Support the show and access special bonus content at: patreon.com/wotcast

Send questions, comments, and corrections to: contact@wotcast.net
Website: wotcast.net | Twitter: @WOTCastPodcast | Facebook: @WOTCastPodcast