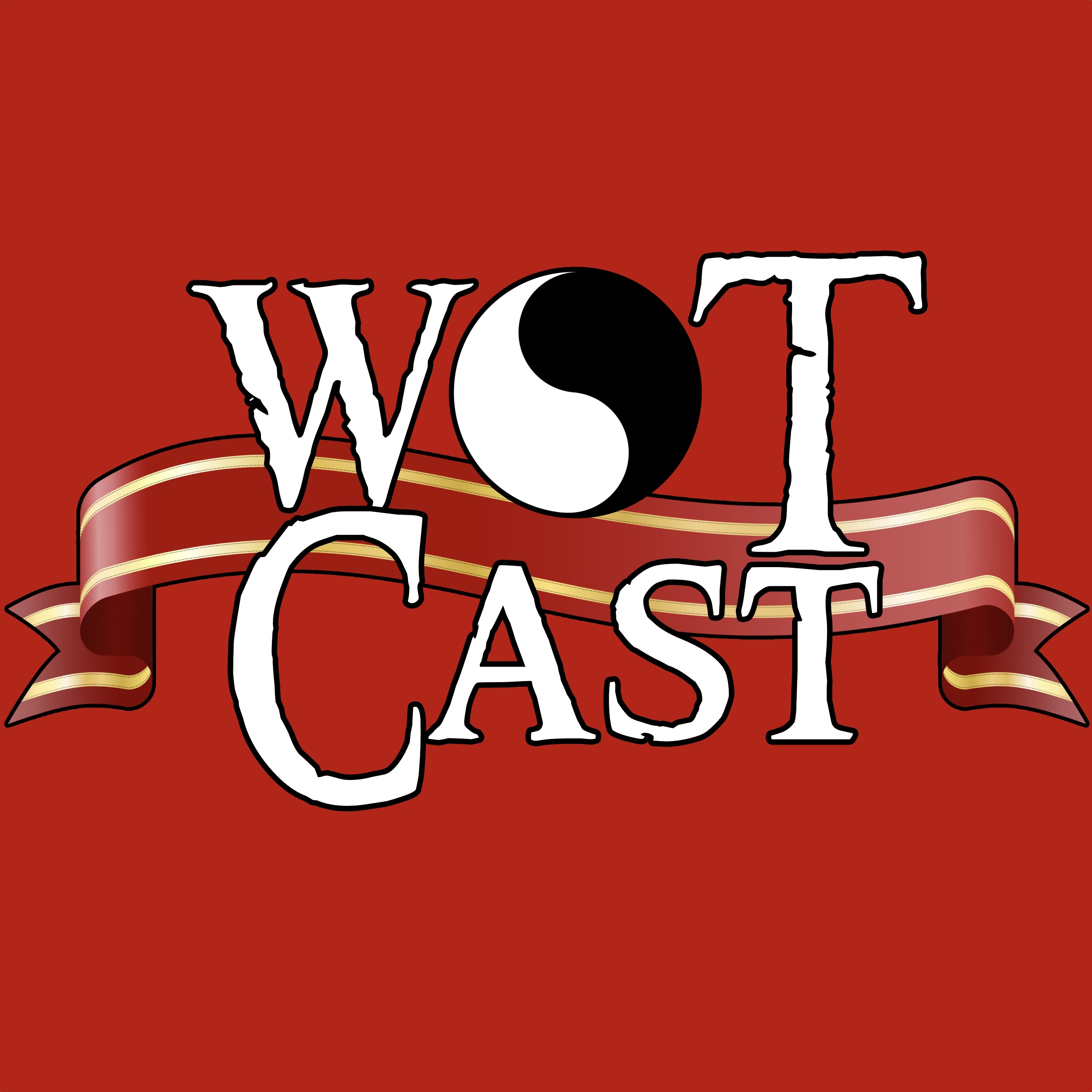 Join four friends in reading through the epic Wheel of Time fantasy novels by Robert Jordan and watching Amazon's new Wheel of Time TV series. Every week, listen along as WOTCast hosts Caleb Wimble, Dan Kutinsky, Keeley Frank, and Nick Wicks examine these sprawling stories, characters, themes, and their social relevance today.
Episodes
Monday May 23, 2022
Monday May 23, 2022
It's all coming to a head. Toman Head, that is! 
Nynaeve frees her friends while turning the tables on their slavers. Rand earns his heron-marked blade and gets marked for all to see as the Dragon Reborn in the process. Mat puts his mouth where no one thought it belonged, and the world will never be the same for it.
The heroes of old return to fight back the Seanchan, and The Great Hunt reaches its dramatic conclusion. 
NEXT TIME: Prologue & Chapters 1-10 of The Dragon Reborn
---
Hosted and produced by Caleb Wimble (@calebwimble)
Featuring Dan Kutinsky (@panzydan), Keeley Frank (@keeley_reads), and Nick Wicks
Support the show and access special bonus content at: patreon.com/wotcast

Send questions, comments, and corrections to: contact@wotcast.net
Website: wotcast.net | Twitter: @WOTCastPodcast | Facebook: @WOTCastPodcast
Find out more about SOJOURN RPG at www.sojournrpg.net and start playing today!