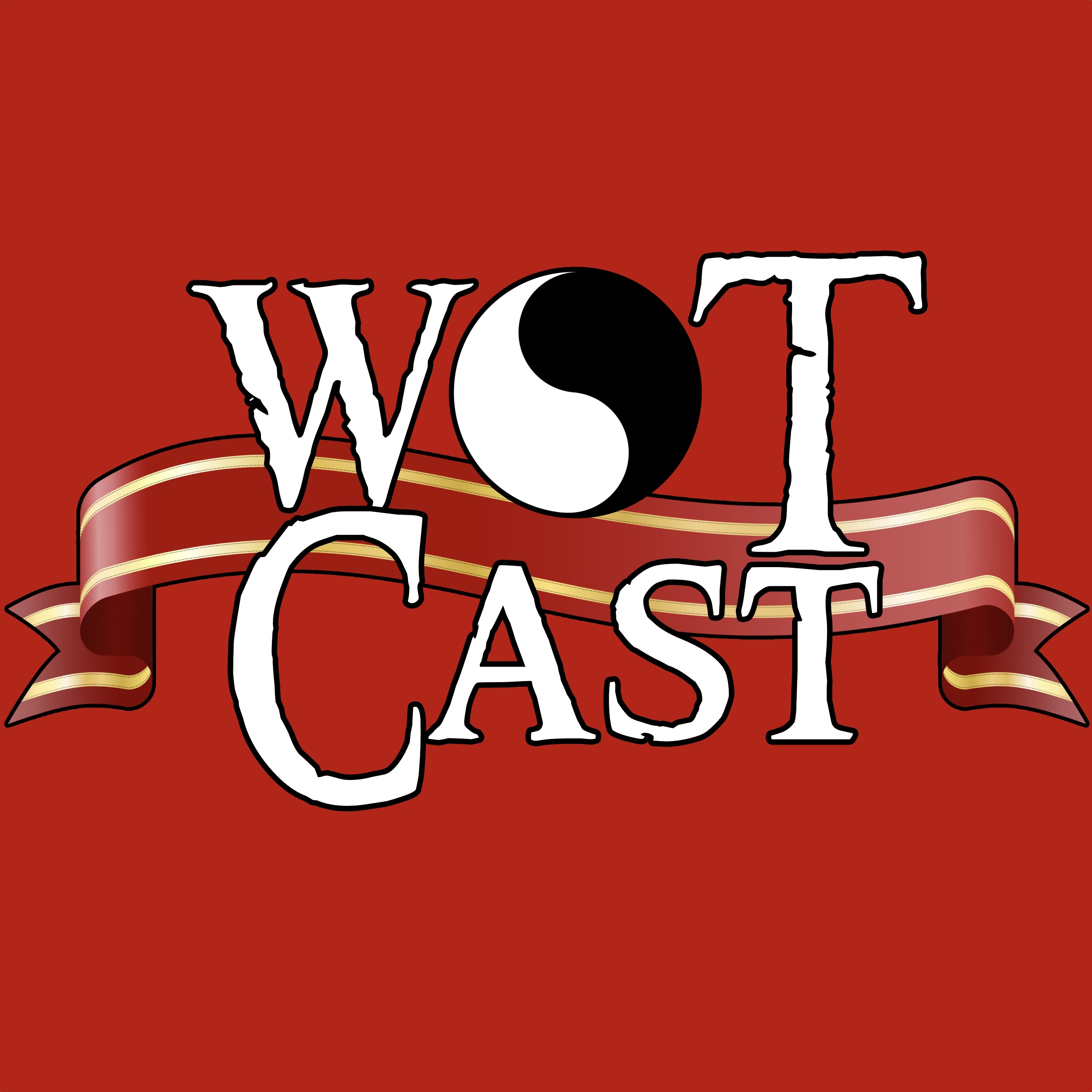 Join four friends in reading through the epic Wheel of Time fantasy novels by Robert Jordan and watching Amazon's new Wheel of Time TV series. Every week, listen along as WOTCast hosts Caleb Wimble, Dan Kutinsky, Keeley Frank, and Nick Wicks examine these sprawling stories, characters, themes, and their social relevance today.
Episodes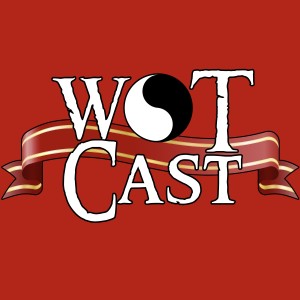 Monday Dec 13, 2021
Monday Dec 13, 2021
United at last, the party prepares to flee Caemlyn as an army of trollocs and fades bear down upon the city. Moiraine is able to reverse the effect of the dagger's curse in Mat, but only temporarily; the evil which spreads in him could soon infect the entire world.
And that's not our only world-ending threat! Turns out the Dark One is just about ready to break free of his prison if the Dragon Reborn doesn't rush to the Eye of the World before our Big Bad can claim its power. Two problems with that: first, the Eye of the World is very, very far away. Second, we still don't know which of our ta'veren will be the Dragon.
So it looks like everyone—Loial included—will need to travel together outside time and space through the ancient and extremely cursed Ways.
NEXT TIME: Episode 6 of The Wheel of Time and Chapters 46-53 of The Eye of the World (end of book)
---
Hosted and produced by Caleb Wimble (@calebwimble)
Featuring Catie Jarvis (catiejarvis.com), Dan Kutinsky (@panzydan), and Keeley Frank (@keeley_reads)
Support the show and access special bonus content at: patreon.com/wotcast

Send questions, comments, and corrections to: contact@wotcast.net
Website: wotcast.net | Twitter: @WOTCastPodcast | Facebook: @WOTCastPodcast
Comments
(1)
To leave or reply to comments, please download free Podbean or
I've read the series (multiple times) but have not watched the show yet. Pros: This is a fun pod cast. I love how the three new readers have no idea of what is going on and have all these theories about what they think will happen and complain about why characters are not behaving how they expect. The main host does his best not to spoil the plot. Cons: would be nice if they could keep the show and book a bit more separate to help keep spoilers down A bit too much swearing sometimes. Less pleaz